Well, it's that time of the year again! Back to school!! It can be so exciting – but also VERY overwhelming, (and let's be real) expensive! So much to do, so much to buy to have our classrooms ready for the students. I know exactly how you feel, so I teamed up with some other teacher-authors to bring you 15 "back to school" FREEBIES to help you out! They cover a little of everything – classroom management, reading, writing, math (and more!). Check them out below! 👇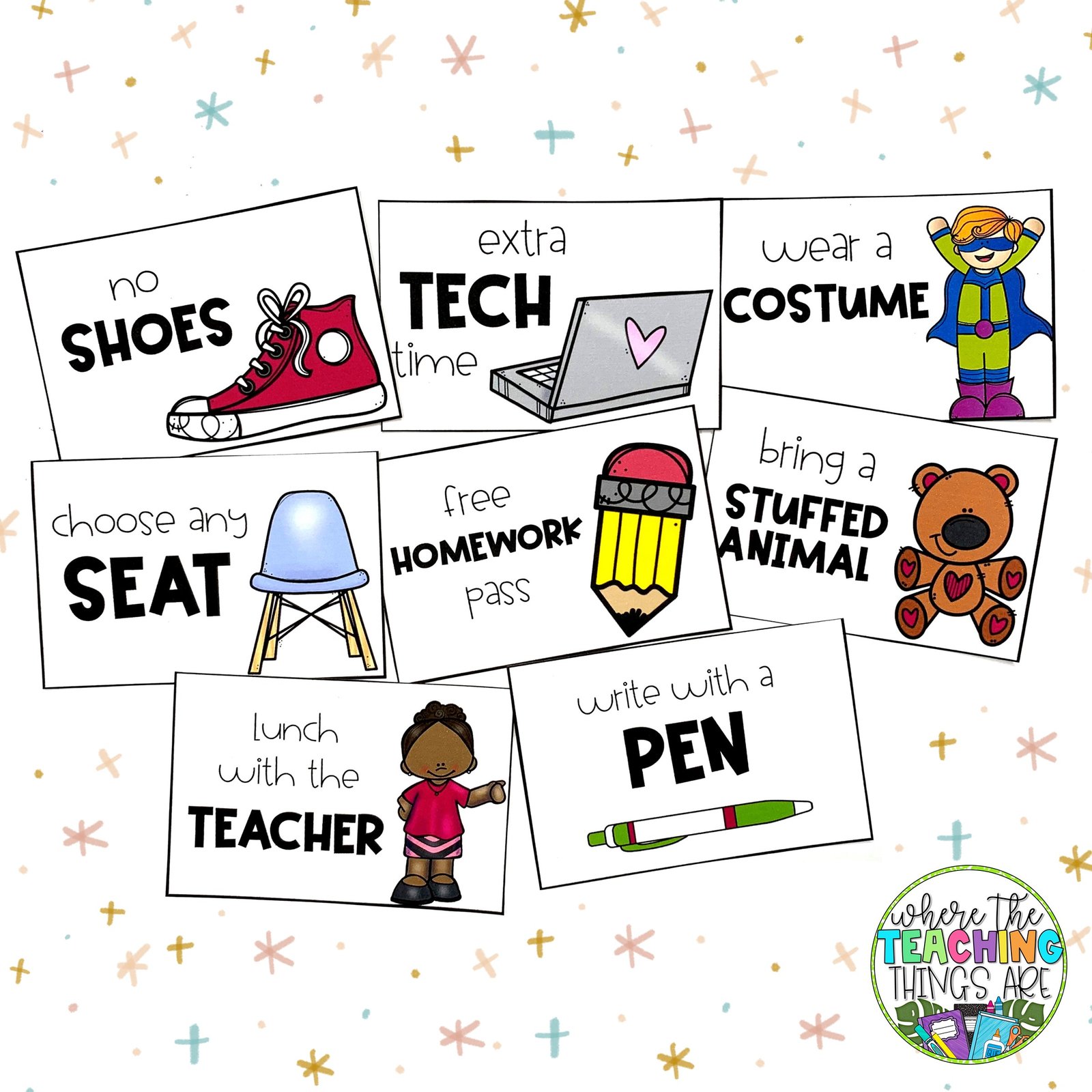 Reward Coupons!
Your students will LOVE these reward coupons! They work with a variety of classroom management systems – clip charts, marble jars, warm fuzzies, etc. I've used them for years and have found them to be more motivating than the traditional treasure box. They're also an easier – and cheaper – alternative! Score!
Beginning Sounds Boom Cards:
These Boom Cards are a fun and engaging way for your students to practice beginning sounds! Your kiddos will be asking to play them! They're interactive, self-checking, AND provide instant feedback. How cool is that?! This set also includes a "Directions" slide with audio so little learners will know exactly what to do. Boom Cards work great in a technology center at school or as a distance learning resource at home!
Counting 0-10 Clip Cards: 
These clip cards are such a fun way to practice counting 0-10! To play, count the hot air balloons on each card and clip the correct answer. An easy way to store the game is in a task box (a 4×6 photo box). These clip cards work great as a math center or even for morning work.
I hope you (and your students!) enjoy these resources and they make your life a bit easier! Best of luck!
~Tara